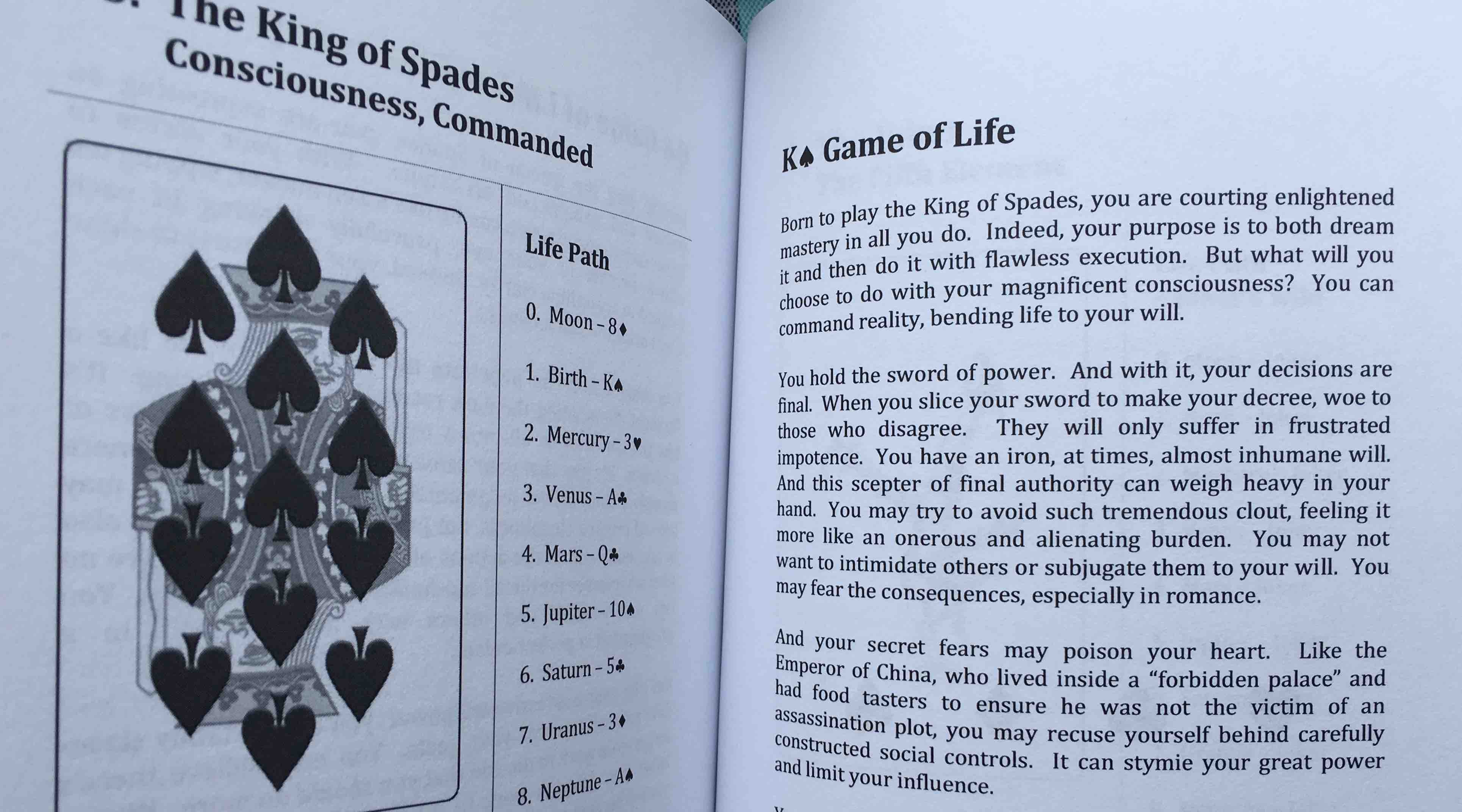 "This book is a must read…"
This book gives you the clarity, answers, confidence, and direction you've been seeking for your whole life.
Read this book and you'll discover a hidden toolkit you can use to craft the life you really want. You see, what we've called a deck of playing cards is actually an ancient system of knowledge.
And based on your date of birth, you have 13 Life Cards to play. In your Life Cards, you'll discover your pathway to more fulfilling work, happier relationships, and authentic self-expression.
Pick up your copy and discover for yourself why this book went to #1 on Amazon's Hot New Releases List, and why folks just like you have written rave reviews!
We realize our full potential in life, not by trying to overachieve, outperform, or 10x our productivity. That approach only pushes us out of our natural sweet spot and leads to stress and burnout. Rather, we realize our full potential when, and only when, we're in harmonic resonance with who we are.
When we're in sync with ourselves, we enter our flow state. It's what athletes or musicians might call being in "the zone." And it's then that we effortlessly elevate our life's performance.
The question, of course, is how to get in sync with ourselves? It's a question I could only answer for myself once I found out what's in the cards for me.
with love,
Alexander